A strange way to get dropped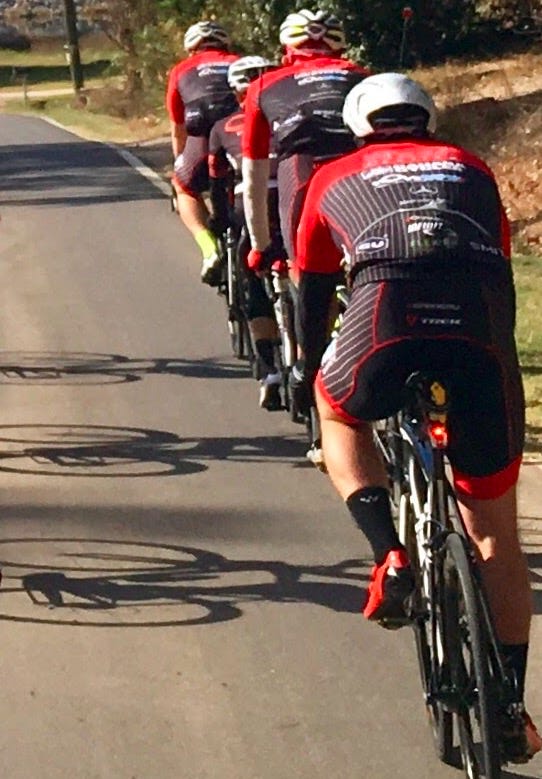 We were about 80 miles in, headed south on Blackjack Road. Nice road now that they've patched it; low traffic and you seldom have company. There were nine of us, and when we crested a rise we saw him about 150 feet up ahead. He looked over his shoulder, put his head down, and began to put some more distance on us.
Whatever. We were cruising at 20 or so and every time we began to close the gap, he'd look over his shoulder, drop his head, and speed up. He played this game for a couple of miles until we hit a short, steeper pitch. As we slowed to 12 or 14, he lit it up.
From the top we could see him several hundred yards down the road, not letting up. That was the last we saw of him. First time I've ever been dropped by a dog.