7,000 miles and the repeatability of digits
But the numbers aren't what's important about a ride...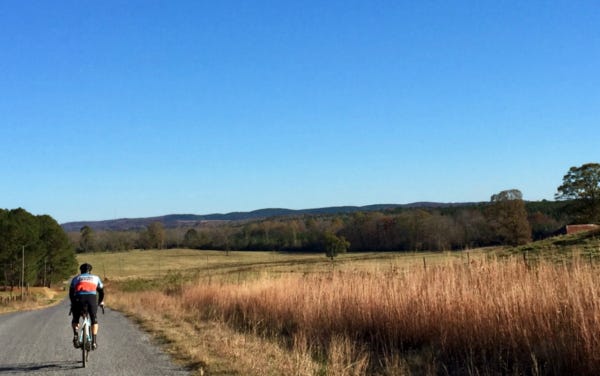 I rode today determined to get exactly 53 miles, bringing my total for 2017 to 7,000. It's a nice round number in a sport where numbers can be important — if you let them. But when I think about those 7,000 miles, I mostly don't remember numbers. I remember Tulsa Tough and what a great time it was on and off the bike. And I remember my friends Sid and April cheering for me on Crybaby Hill — as I'm being lapped by the field. And while I remember the first 28 miles of Rouge Roubaix, until another rider crashed me out, what comes to mind first is course recon with Said and Jennifer and marveling at a dirt road cut through the earth. I remember that Talladega National Forest gravel ride with Charlie, Hardwick and other friends. But not the average speed. Digits are infinitely repeatable; the important stuff never is.